K Alliance Recognized for CompTIA Certification Training
By Publisher
Saturday, July 18, 2009 at 08:46 PM
More than 600,000 technicians have become certified through the CompTIA A+ certification program, according to Mike Meyers, the author of the book All-in-One CompTIA A+ Certification. Meyers calls the test the "de facto standard for entrance into the PC industry."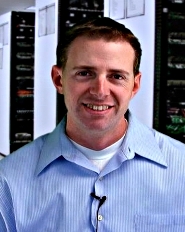 If you'd like to take your career to the next level and pass this exam, the elearning company K Alliance has been recognized for the excellence of its training by CompTIA, the non-profit trade association for information technology (IT) professionals.
CompTIA, the Computer Technology Industry Association, is one of the leading providers of vendor-neutral IT certifications, aptitude exams for areas of technology such as computer repair, network administration, security and server administration. K Alliance has become a member of CompTIA's Learning Alliance, which signifies that all of K Alliance's certification preparation courses meet the association's standards and requirements for such training.
K Alliance offers online CompTIA certification courses from experienced instructors whose careers in the industry have provided them with the skills and knowledge necessary to pass each of the CompTIA exams.
CompTIA offers the certification tests A+, CDIA+, Convergence+, CTT+, DHTI+ Linux+, Network+, PDI+, Project+, RFID+, Security+ and Server+.
K Alliance, which is based in Tampa, Fl., offers self-paced learning programs that provide people with the confidence and skills and confidence to apply the training to achieve real-world success. A press release from K Alliance offers more details on the company.
This article was brought to you with the support of the sponsor.