Aastra Ring Selector Lets Fax Share Phone
By Publisher
Wednesday, July 22, 2009 at 09:49 AM
As a self-employed person running a business out of my home, I've
been looking for a way to get faxes at any time without adding the
expense of another phone line.
I saw this site selling Aastra / Nortel phones which offers a device that promises to allow you to receive faxes without the expense and hassle of adding another phone line.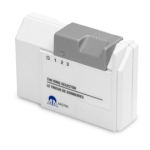 I can't tell you how many times I have picked up the phone only to hear that screeching fax tone. One time, when I was waiting for an important fax from a new client, this happened. I quickly turned on the fax machine and waited for the fax sender to resend but it didn't happen. Finally, I contrived a reason to call the client and discovered it was not the fax I was waiting on. The incident left me wondering what fax did I miss?
Finding quality office equipment at a reasonable price can be challenge without the buying power of a company. But considering that adding another phone line will stick me with a recurring monthly charge of about $20, this product seems like a bargain.
The Aastra Ring Selector is priced at about $35. The device does require that your local phone company offer a distinctive ring service. Luckily my phone company does offer that service.
This article was brought to you with the support of the sponsor.