CCNA Boot Camps Prepare for Cisco Certification
By Publisher
Saturday, August 29, 2009 at 01:19 AM
Even in the current economic difficulties, companies have a strong need for workers with the knowledge and skills to run networks and keep them secure from intruders. If you are a network administrator seeking to move up in your profession and earn more money, Cisco Certified Network Associate (CCNA) certification can be a vital step towards meeting your goals.
The test shows that you can install, configure, protect and troubleshoot route and switched networks of small to medium size. It also demonstrates your ability to implement and verify connections to remote sites in a wide area network (WAN).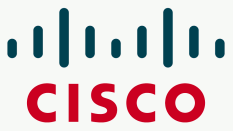 Countrywide Training offers a CCNA boot camp to thoroughly prepare students for these rigorous exam. The camps, which are held in Atlanta, Georgia, and Fort Lauderdale, Florida, teach the subject in an highly focused environment.
The curriculum covered by the test includes mitigation of security threats and wireless networking concepts and terminology. The following network protocols are covered (among others): IP, Enhanced Interior Gateway Routing Protocol (EIGRP), Serial Line Interface Protocol Frame Relay and Routing Information Protocol Version 2 (RIPv2).
Once passed, a CCNA certification remains valid for three years before another test must be taken.
The one-week boot camp offered by Countrywide Training has classes that begin on Sept. 28, Oct. 5, Nov. 9, Nov. 16, Nov. 30 and Dec. 7. Enrollment fees begin at $4,999 and include courseware, lodging, airfare and breakfast and lunch each day.
This article was brought to you with the support of the sponsor