Robert Reich: Donald Trump is a Fascist
By Robert Reich
Wednesday, March 09, 2016 at 03:58 PM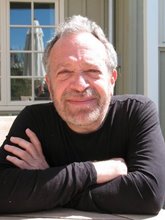 Robert Reich: I've been reluctant to use the "f" word to describe Donald Trump because it's especially harsh, and it's too often used carelessly.

But Trump has finally reached a point where parallels between his presidential campaign and the fascists of the first half of the 20th century -- lurid figures such as Benito Mussolini, Joseph Stalin, Adolf Hitler, Oswald Mosley, and Francisco Franco -- are too evident to overlook.

It's not just that Trump recently quoted Mussolini (he now calls that tweet inadvertent) or that he's begun inviting followers at his rallies to raise their right hands in a manner chillingly similar to the Nazi "Heil" solute (he dismisses such comparison as "ridiculous.")

The parallels go deeper.